nuevos ingresos en el radioblog esta semana, con 5 temas de ellen allien and apparat, the walkmen, every move a picture, goldfrapp y lindstrom. salen los temas de ric ocasek, the automatic, the drones, de/vision y dead meadow :(.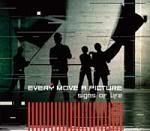 single de la semana: signs of life. every move a picture con una de las mejores canciones del 2006, no cambia nada pero que bien que suena y ¿en dónde más los encuentras?.

foreign born viene desde los angeles y esta semana ingresa su ùltimo single -lanzado en diciembre- tras el ep in the remote woods (2005).


50-lilys- the night sun over san juan
49-be your own pet- fire department
48-phoenix- long distance call
47-ellen allien and aparat- turbo dreams
46-graham coxon- don' t let your man know
45-the streets- when you wasn't famous
44-christina rosenvinge- a liar to love
43-elf power- king of earth
42-kelis- bossy
41-the cv's- nice place… well take it
40-mistery jets- the boy who ran away
39-forward russia!- nine
38-boy kill boy- friday
37-the minus 5- out there on the maroon
36-elefant- lolita
35-white rose movement- girls in the back
34-the automatic- raoul
33-the walkmen- this job is killing me
32-the strokes- heart in a cage
31-the rapture- w.a.y.u.h.
30-television personalities- she can stop traffic
29-kubichek!- taxi
28-gnarls barkley- crazy
27-dominique a.- retour au quartier lointain
26-morrissey- you have killed me
25-the radio dept.- pete grief
24-boy kill boy- back again
24-foreign born- we had pleasure
23-johnny boy- 15 minutes
22-lindström- monsteer
21-the zutons- why don't you give me love
20-belle & sebastian- another sunny day
20-goldfrapp- ride a white horse
19-the somatics- elemental
19-dirty pretty things- you fucking love it [+16]
18-sparks- perfume
17-richard hawley- born under a bad sign
16-the egg- walking away
15-morning runner- the great scape
15-prefuse 73 feat. four tet- creating cyclical headaches
14-the crimea- white russian galaxy
13-the concretes- chosen one
13-the sunshine underground- comercial breakdown
12-chikinki- you said
11-humanzi- long time coming
11-white rose movement- london's mine
10-editors- all sparks
10-johnny boy- formaldehyde (last words of lottery loser)
09-duels- brothers and sisters
08-cut copy- going nowhere
07-camera obscura- lloyd, i'm ready to be heartbroken
07-nathan fake- charlie's house
06-the research- c'mon chameleon
05-el columpio asesino- edad legal
05-mikkel metal- memories
04-the futureheads- area
04-dirty pretty things- bang bang you're dead
03-the rakes- all too human
03-hot chip- over and over
02-tiga- jamaican box
02-be your own pet- adventure
01-every move a picture- signs of life