nuevos ingresos en el radioblog esta semana: 15 temas de the clogs, duels, human television, tunng, irving, manta ray, johnny boy, every move a picture, the tyde, mazarin, eleventh dream day, james figurine, pretty girls make graves, psapp y un remix de b-movie por adam freeland.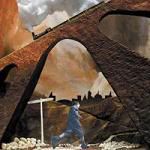 single de la semana: the boy who ran away. mistery jets alcanzò el top 30 de los charts ingleses con su quinto single -lanzado en febrero por 679- incluido en su making dens. este track tambien les valiò una invitaciòn al extinto top of the pops.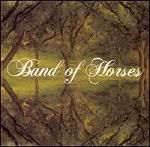 desde seattle viene el duo band of horses con un lanzamiento sub pop de marzo de este año. en su debut everything all the time sobresalen las guitarras 50/50 junto a las vocales; destacando canciones como wicked gil (puesto 18 esta semana), the funeral y weed party. oscilando entre las canciones llenas de energía y momentos más calmos, band of horses ha elaborado uno de los discos más celebrados de la escena independiente en el 2006.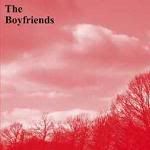 aparecieron a fines del 2004 con su single no tomorrow. en mayo han lanzado el single adult acne: the boyfriends.


50-voxtrot- four long days
49-el columpio asesino- edad legal
48-the boyfriends- adult acne
47-the futureheads- area
46-tiga- jamaican box
45-richard buttler- broken aeroplanes
44-foreign born- we had pleasure
43-the automatic- raoul
42-human television- i laughed
41-camera obscura- let's get out of this country
40-belle & sebastian- another sunny day
39-psapp- hi
38-the ordinary boys vs lady sovereign- nine 2 five
37-keane- it's any wonder
36-the klaxons- gravity rainbow
35-manta ray- por qué evadirse a otros mundos más pequeños
34-dirty pretty things- you fucking love it
33-be your own pet- adventure
32-kelis- bossy
31-the somatics- elemental
30-matmos- solo buttons for joe meek
29-tunng- the pioneers
28-gnarls barkley- crazy
27-radio 4- enemies like this
26-mistery jets- the boy who ran away
25-the tyde- separate cars
25-ellen allien and aparat- leave me alone
24-eleventh dream day- lately i've been thinking
23-boy kill boy- friday friday
23-humanzi- long time coming
22-camera obscura- lloyd, i'm ready to be heartbroken
21-gnarls barkley- gone daddy gone
21-the radio dept.- pete grief
20-pretty girls make graves- the number
20-mazarin- another one goes by
19-james figurine- 55566688833
18-band of horses- wicked gil
18-johnny boy- wall street
17-the boy least likely to- be gentle with me
16-the cv's- nice place…well take it
16-my architects- under the pines
15-the divine comedy- to die a virgin
15-every move a picture- signs of life
14-every move a picture- on the edge of something beatiful (at 12am)
13-television personalities- she can stop traffic
13-the raconteurs- steady as she goes
12-data panik- cubis (i love you)
12-cut copy- going nowhere digital
11-kubichek!- taxi
10-the egg- walking away
10-chikinki- you said
09-duels- animal
08-the rifles- local boy
07-the fiery furnaces- waiting to know to you
07-lorraine- i feel it
06-the futureheads- cope
05-the rapture- w.a.y.u.h.
05-goldfrapp- ride a white horse
04-irving- jen, nothing matters to me [+22]
03-ellen allien and aparat- do not break
03-the walkmen- this job is killing me
02-coldcut- just for the kick
01-duels- brothers and sisters