6 nuevos ingresos en el radioblog, con temas de grizzly bear, pinback, winnie the shit, the long winters, serena maneesh y n.o.i.a. -otro proyecto italiano- remezclado por franz e shape.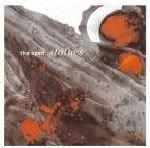 provenientes de liverpool, the open es una banda que podría ser encuadrada dentro de la nueva ola del britpop melódico. debutaron en el 2004 con the silent hours -con la colaboración del ex cocteau twins simon raymonde- y en febrero del 2006 han editado statues, que no varía mucho las cosas. de ese disco ingresa we can never say goodbye.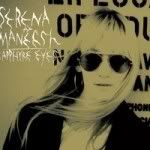 los noruegos serena maneesh han lanzado un nuevo single el 2 de octubre pasado: sapphyre eyes.


50-soul position- no gimmicks
49-the rifles- peace & quiet
48-the divine comedy- diva lady
47-fujiya and miyagi- in one era & out the other
46-serena maneesh- sapphyre eyes
45-midlake- young bride
44-the egg- walking away
43-hot chip- i can't wake up
42-five o'clock heroes- time on my hands
41-junior boys- in the morning
40-grizzly bear- colorado
39-dj shadow- this time (i'm gonna try it my way)
38-v/formation- little heart
37-the offering- 68-150
36-pinback- versailles
36-clinic- children of kellog
35-m craft- sweet [+12]
35-milburn- cheshire cat smile
34-missy elliott- we run this
33-goldfrapp- fly me away
32-the starfighter pilot- you get up
31-lily allen- take what you take
30-ratatat- lex
29-dr. octagon- trees
29-the automatic- monster
28-the rapture- callin' me
28-the legends- play it for today
27-nicky wire- break my heart slowly
26-badly drawn boy- born in the uk
25-hot chip- boy from school
24-islands- where there's a will there's a whalebone
24-the presets- girl and the sea
23-golden smog- 5-22-02
22-the open- we can never say goodbye
21-sparklehorse- knives of summertime
21-the sleepy jackson- you needed more
20-the rapture- get myself into it
20-kaito- color of feels
19-the violets- hush away
19-dead disco- automatic
18-junior boys- so this is goodbye
17-the boyfriends- i love you
17-mediengruppe telekommander- bil dir deine meinung
16-the pipettes- dirty mind
15-schmoof- chocolate boyfriend
14-acid casuals- bowl me over
14-humanzi- diet pills and magazines
13-gnarls barckley- smiley faces
12-transit kings- america is unavailable
12-battle- tendency
11-cansei de ser sexi- let's make love and listen to death from above
10-iliketrains- terra nova
10-sennen- let it down
09-the rifles- she's got standards
08-tv on the radio- blues from down here
08-luxembourg- luxembourg vs great britain
07-die sterne- abends ausgehen
06-the klaxons- atlantis to interzone
05-the tamborines- sally o'gannon
04-mission of burma- 1001 pleasant dreams
03-chromatics- nite
02-the electric cinema- heat exchange
02-yo la tengo- i should have known better
01-the futureheads- worry it about it later