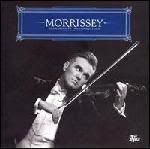 ¿qué no habrán dicho ya de este señor? que me cambió la vida, que es dios, que es lo máximo, que este es un discazo y etc, etc. este 3 de abril morrissey ha lanzado ringleaders of the tormentors, su nuevo disco y sólo te puedo decir que está muy bueno, como tantos de sus discos.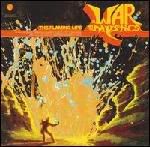 también salió el 3 de abril at war with the mystics, lo nuevo de the flaming lips. equilibrado entre la oferta lisérgica de sus últimos singles, la explosión pop del yoshimi y las melodías del soft bulletin. de ese disco el single the w.a.n.d. llega hasta el puesto 43.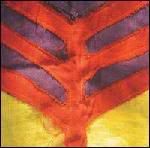 esto ya casi no tiene rezagos de new rock, es más variado y equilibrado que el fever to tell. desde el 27.03.2006 show your bones es el segundo disco de los yeah yeah yeahs y gold lion ya está en el top 10.


50-the lovemakers- this feeling
49-de/vision- the end
48-the automatic- recover
47-morrissey- you have killed me
46-dirty pretty things- bang bang you're dead
45-morningwood- nth degree
44-isobel campbell & mark lanegan- ramblin' man
43-the flaming lips- the w.a.n.d.
42-the crimea- white russian galaxy
42-buzzcocks- soul survivor
41-the notorious b.i.g.- nasty girl
40-giant drag- wicked game
39-dominique a.- retour au quartier lointain
38-delays- valentine
37-editors- all sparks
36-ms. john soda- scan the ways
35-boy kill boy- back again
34-girls aloud- biology
33-tiga- jamaican box
32-lindström & prins thomas- boney m down
31-indochine- un homme dans la bouche
30-stereolab- plastic smile
29-the organ- brother
28-the somatics- elemental
27-de/vision- in dir
26-the zutons- why don't you give me love
25-johnny boy- 15 minutes
24-wonder stuff- blah blah la di dah
23-johnny boy- formaldehyde (last words of lottery loser)
22-the like- june gloom
21-the strokes- heart in a cage
20-sparks- perfume
19-the electric soft parade- stupid mistakes
18-clearlake- good clean fun
17-graham coxon- don' t let your man know
16-lilys- the night sun over san juan
15-white rose movement- girls in the back
14-the kooks- see the world
13-the knife- silent shout
12-depeche mode- suffer well
11-covenant- ritual noise
10-yeah yeah yeahs- gold lion
09-the research- the way you used to be a smile
09-new order- turn
08-the charlatans- blackened blue eyes
07-richard ashcroft- break the night with colour
06-william orbit- surfin'
05-the sunshine underground- comercial breakdown [+16]
05-be your own pet- fire department
04-the sounds- song with a mission
03-built to spill- going against your mind
02-the rakes- all too human
01-elefant- lolita